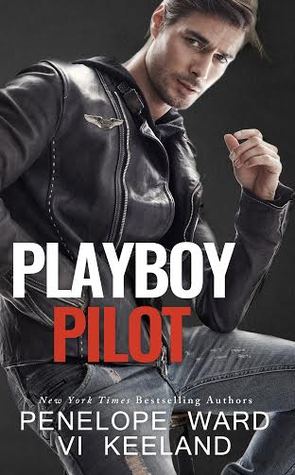 Series:
standalone
Pages:
300
Published:
September 19th 2016 by Everafter Romance
Money or love? Which would you choose? You probably just answered the question in your head thinking it's an easy decision. For me, it's not. Did I mention it's a lot of money? A hell of a lot. I needed to go far away to think it through. As I embarked on an impulsive trip, I hit a detour when I met sexy Carter in the airport lounge. We struck up a heated conversation. Then, he left. I thought I'd never see him again. But fate had other plans. Surprise! He was the pilot of my flight. The bigger surprise was the adventure that followed after the plane landed. Carter was dangerous and always on the move. Even though our connection was magnetic, I knew it was only temporary. He would give me tickets, and I would follow him around the world to exotic places. A bevy of flight attendant exes and rumors about Carter's reputation were never far behind. I didn't know what to believe. But I was addicted. Nothing else mattered anymore. And I was going to get hurt. Because a part of me wanted to be the one to finally ground the playboy pilot. At the very least, he was taking me on a thrilling ride. All good things must come to an end, right? Except our ending was one I didn't see coming.
RATING

I really like both of the authors' works and I loved their previous collaborations so I was looking forward to this one, too. Unfortunately, this one fell flat to me.
The writing style is the same as in their earlier books so pretty awesome. The story flows seamlessly and it's easy to read. But I didn't like the characters or the plot at all.
The storyline in my opinion is really stupid. It was just not for me I guess. The insta love is so overwhelmingly unrealistic in this case that it hurts. The events in the story are just abrupt.
And then there are the characters. We can read the story from both of their point of view but it doesn't help either of their cases.
Kendall is a spoiled, shallow and greedy heiress who is thinking of giving birth to a SON and giving it up for adoption to a gay couple and not for any noble or good reasons. She wants the money (the bigger part of her inheritance, she wouldn't be a beggar without it because she gets money either way but if she has a son she get marginally more). Oh and she wants to show her DEAD and mean grandfather the middle finger one more time. So yeah, after this no amount of trying to show a kinder and struggling self I couldn't sympathize with her. She also made a lot of stupid decisions during the course of her 'world tour'.
Carter kind of has a double personality. In one hand he is a handsome, arrogant womanizer. On the other hand he is a kind, understanding, honest and caring men. For me these two sides of him clashed too much.
Then there is the fact that I couldn't find any chemistry between them and both of the fell for the other after a couple of hours. It was just too much for me.
So yeah, I didn't like it. I either wasn't in the mood or the story just clashed with my taste. I don't know. It was boring, predictable and dull in my opinion. But there is quite a few cute scenes in it and despite my dislike it was still easy to read without skimming over pages. But I'm over it. Next please!