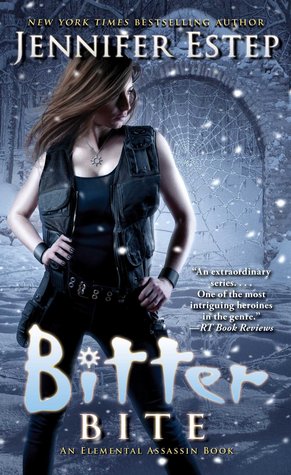 Which is stronger: blood ties or a battle-tested friendship? It's not easy being queen bee of an underworld abuzz with crooks and killers. Wielding my potent Ice and Stone elemental magic will only get me so far—my real secret is my tight-knit makeshift family, a motley crew of cops and criminals, dwarves and playboys. My foster brother Finnegan Lane is my right-hand man, but when his suddenly not-dead relative comes back into the picture, I'm the one on the outside looking in. It's funny how life works: one minute your best friend is rock-steady, and the next he's doe-eyed and buying into this whole loving-relative routine to the point of ignoring you. I'd like to be happy for Finn, I really would. But all of my instincts are telling me that beneath the syrupy sweet demeanor and old-fashioned charm, this sudden interloper is planning something. The whole shtick leaves a bitter taste in my mouth. This person might have avoided the grave once, but I'll put anyone who hurts Finn in the ground—for good.
RATING

I received this copy of Bitter Bite from NetGalley in exchange for a honest review.
So I really love Jennifer Estep books and I'm a loyal Elemental assassin fan. I like Gin adventures but unfortunately a last couple of installments fell under my expectations and that's fits this book too.
The story starts right where the previous one left off with the consequences of the revelation in Spider trap. As usual after a brief retrospection we are off to the frenzied chase and multiple adventures that surround Gin life. To my biggest disappointment it's starts to get old for me. Don't get me wrong it is excellently executed and Jennifer Estep has a talent to create intense and structured conflicts but after 14 books of the same MO I need something more I guess. And honestly lately I started to feel like the character development stopped in Gin case.
My other big problem is that I love or more like require a little romance to my 'contract killing and problem solving' and in this series I had it for a while. Not so much anymore, I mean Gin relationship with Owen stepped into a stagnant period. There is no progress regarding it what so ever. Feels like it not even there anymore. I miss it.
Finn is not my favorite character in the series so, I think he is arrogant and kind of selfish so I was not really delighted his center role in the story. It doesn't mean that I is a bad story. Moreover there is a lot of interesting and deep emotions in it. I'm just not a fan of Finn.
It is interesting to see how the team works if there is a 'conflict' tearing them apart. The events are a bit similar to the ones that happened to Owen in Deadly sting. One plus for Finn to realizing his faulty views way faster than Owen did.
On the other hand this time Gin has a harder job to keep the peace and make everything right because she has a lot on her plate not just with the Finn situation but being the new 'Big Bad' Wolf of Ashland. Still she handles herself quite well.
It's a good story, not the best in the series but still enjoyable.